Art Gallery @ Mentone

"Fine Art from our Home to Yours"


Robert & Joyce

Hoffman

P. O. Box 321

5846 AL Hwy 117

Mentone, AL 35984

Email:

ArtGallery@Mentone.com

©, Art Gallery @ Mentone - All Rights Reserved
Gallery 2

Grand Re-Opening

Labor Day Weekend 2013

To the right is a view of the outside of our new addition, which we're calling Gallery 2. Below are a few views of the inside, featuring Joyce's latest creations. Still a few watercolors, but several new acrylic on canvas abstracts, landscapes, and various other subjects. Views below are just to give you a taste - you must come by to see them in person to really appreciate them.

The Grand Re-Opening was great fun, we had several interesting and surprise guests, and we finished all of that great Aunt Fanny's fudge!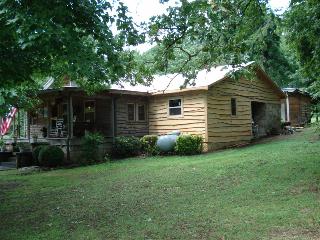 The construction on the new room was done by Phil Owen Construction.